Program Outline
Learn and share the latest AIS research and classroom pedagogy, network with other educators, participate in hands-on training, and enrich your teaching and research of AIS. More information >
Be inspired by guest speakers Richard Halverson, Erica Rosenfeld Halverson, and Miklos Vasarhelyi who will discuss digital learning, educational leadership, emerging technologies, and effective teaching and learning methods. They will share experience and wisdom on emerging technologies and our profession as AIS educators. More information >
Attend a pre-conference REA Boot Camp with Cheryl Dunn, June 21-23. More information >
Expand your knowledge of Data Analytics at hands-on workshops in both pre-conference and conference sessions including:
Introduction to Power BI – Guido Geerts, University of Delaware
Integrating Data Analytics Into Your Classroom – Kim Church, Cheryl Dunn, Guido Geerts, Gail Hoover King, Nadia Schwartz
Learn the Tricks of Alteryx – Dan Stone, University of Kentucky
Data Analytics for Accounting – Ryan Teeter, University of Pittsburgh
More information >
Hotel Information
This year's conference will be held at the Historic Antlers Hotel in downtown Colorado Springs.
Click here for reservation information >
Special Event
Adventures Out West Jeep Tour* of the Cheyenne Canyon followed by dinner and history lesson at the Pioneer Museum. *Jeep tour spots may be limited to the first 80 people who register for the Conference and tour. Don't delay, join the fun and register now!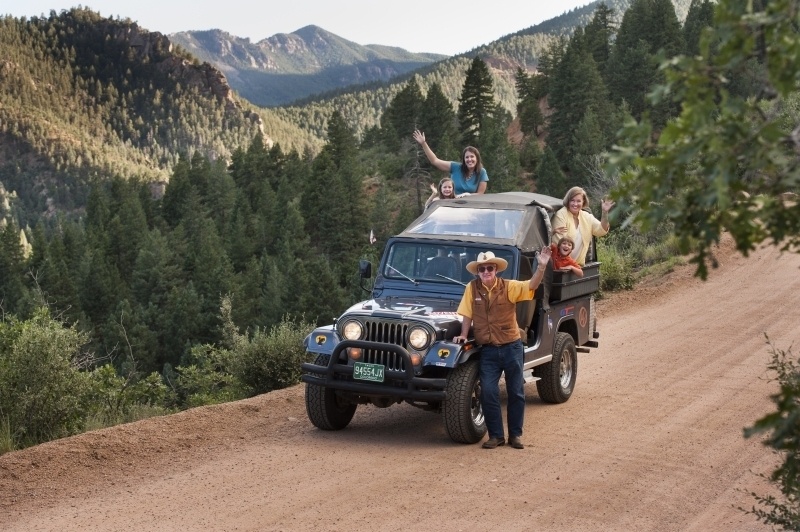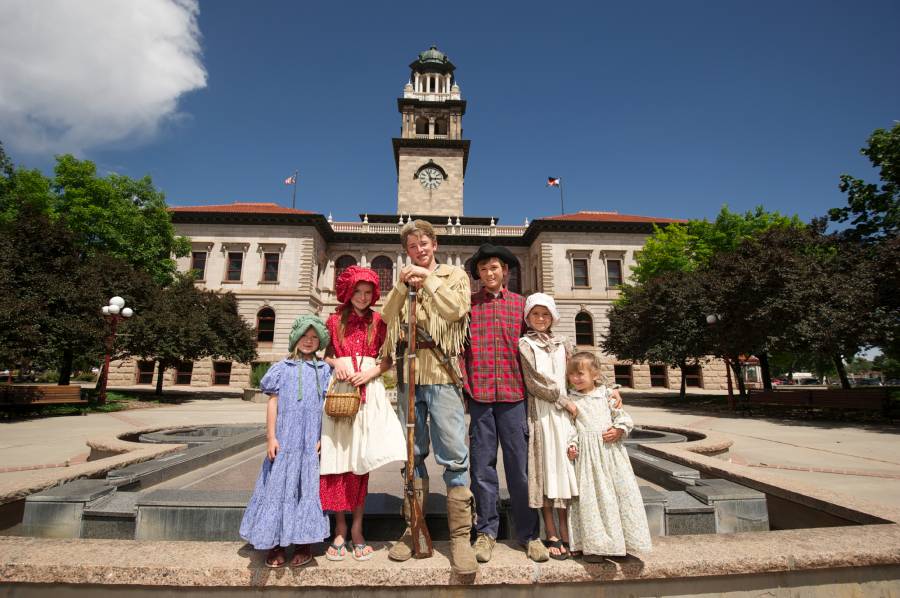 More Colorado Springs Activities
Visit Colorado Springs >
Garden of the Gods >
And so much more! Arrive early and see "In the Heights" by Manuel-Lin Miranda at Colorado Springs Fine Arts Center at Colorado College
Annual Conference
Innovative assignments, cases, research papers, or projects addressing the areas of
Emerging IT concepts and tools in AIS;
Internal control and auditing systems, REA;
IT audit;
Database, enterprise, expert, artificial intelligence and decision-support systems;
AIS systems implementation issues;
Tips for AIS Educators;
Pedagogy, academic integrity and assessment in AIS classes;
AIS educational research and AIS classroom teaching, including Excel and PowerPoint.
Thursday, July 15
5:00pm-6:30pm Board and Leadership Meeting – Organization and Bylaws Update
Friday, July 16
8:30am-3:00pm Conference Sessions + Lunch
3:00pm-8:00pm Special Event + Dinner
Saturday, July 17
8:30am-5:35pm Conference Sessions + Lunch
5:45pm-6:45pm Board and Leadership Meeting – New Leader Orientation
Sunday, July 18
9:00am-12:00pm Roundtable on AIS Teaching and Emerging Topics
Guest Speakers
Seeds of a New System: Leading for Digital Learning In and Out of School
We are in the midst of an information technology revolution that is transforming how we teach and learn. The traditional models of instruction, recitation and assessment are threatened by new practices of collaborative problem-solving, production and interest-based learning from the entertainment and productivity worlds. In this talk, Rich Halverson will provide a model to understand how technologies are transforming everyday learning, and how schools can adapt new tools to expand what is possible in the classroom.
Richard Halverson is the Associate Dean for Innovation, Outreach and Partnerships and Professor of Educational Leadership and Policy Analysis in the University of Wisconsin-Madison School of Education.

Improvisation as a framework for understanding good teaching and learning
Tina Fey is especially brilliant in how she talks about what improv is and what it does. There is a great two page callout in her 2011 memoir, "Bossypants" aptly titled, "Rules of Improvisation That Will Change Your Life and Reduce Belly Fat." In it, she describes improv, "not only as a way of creating comedy, but as a worldview". This worldview is the foundation for how I will discuss the features of improv as a way to redefine what makes good teaching in classrooms from kindergarten to graduate school.
Erica Rosenfeld Halverson is a Professor of Curriculum & Instruction at the University of Wisconsin-Madison where she has spent the past 15 years studying how people learn in and through the arts.

Disruption of work and the changing teaching paradigm in accounting and auditing.
Status-quo in accounting education is being challenged in two directions: first by the changes in technology being used in business and secondly by emerging models of education (e.g. MOOCs) that challenge the traditional. This presentation will imagine the evolution of these two directions and speculate on how to coherently live and prosper with these two trends.
Miklos A. Vasarhelyi is the KPMG Distinguished Professor of Accounting Information Systems and serves as Director of the Rutgers Accounting Research Center (RARC) & Continuous Auditing & Reporting Lab (CAR Lab).

Additional Session and Speaker Information
REA Boot Camp
Monday-Wednesday morning, June 21-23
Presenter: Cheryl Dunn
AACSB's A7 standard specifies that, as part of their education, accounting graduates should have developed skills and knowledge related to data creation, data storage, data reporting, data mining, data analytics, and data sharing. The AIS Educators' REA Workshop will demonstrate how REA provides a framework that encompasses these skills and knowledge, such that AIS educators should consider teaching REA at either the undergraduate or graduate level using the tools provided in this workshop. Registration for this workshop will also include a follow-up webinar in mid-to-late-July to allow further discussion once participants have had a chance to fully digest the workshop content. That webinar will be recorded for access by workshop attendees who are unable to participate live.
Dr. Cheryl Dunn is Associate Director of the School of Accounting at Grand Valley State University. She has taught accounting information system and REA modeling to her students.
Monday, July 12 – 8:00am – 5:00pm Boot Camp + Lunch
Tuesday, July 13 – 8:00am – 5:00pm Boot Camp + Lunch
Wednesday, July 14 – 8:00am – 12:00pm Boot Camp
Data Analytics Workshops
Spots for Data Analytics Workshops are limited. Register early!
Introduction to Power BI
Wednesday, July 14th – Afternoon
Presenter: Guido Geerts, University of Delaware
This workshop provides a hands-on introduction to Microsoft Power BI, a business intelligence/data analytics tool developed with Excel users in mind. More specifically, this workshop will provide you with the following knowledge:
Become familiar with the Power BI user interface
Learn how to extract, clean, and integrate data from a variety of data sources
Learn how to enhance data sets with information that you need for decision making
Learn how to build powerful interactive dashboards with little effort
The concepts and materials taught are relevant to all accounting disciplines. No previous knowledge regarding data analytics or Power BI is required.
Integrating Data Analytics into Your Accounting Courses: A Hands-On Workshop
Thursday, June 24 – 8:00am-5:00pm Workshop + Lunch
In this workshop, you will work through several cases that you can integrate into your courses. Topics include job costing, break-even analysis, fraud analytics, transaction analytics, and pattern-based data analytics. We will also demonstrate how data analytics can be used as a cognitive tool to teach accounting concepts.
The concepts and materials taught are relevant to all accounting disciplines. The workshop requires basic Power BI knowledge; comparable to the concepts and techniques taught in the "Introduction to Power BI" workshop.
Learn the Tricks of Altyerx!
Friday, July 16th – Time TBD
Presenter: Dan Stone, University of Kentucky
Alteryx is the top-rated ETL software that is increasingly become the gold standard for data wrangling. This session will be a hands on introduction to managing accounting data using Alteryx. It include tips on how to include an Alteryx module in accounting classes.



Data Analytics for Accounting
Saturday, July 17th – Time TBD
Presenter: Ryan Teeter, University of Pittsburgh
How do you teach data analytics for accounting? Come discuss different approaches and work through hands-on labs that help students discover when to apply different models to answer specific accounting questions in auditing, managerial accounting, financial accounting, and tax.